Party Rentals Agoura Hills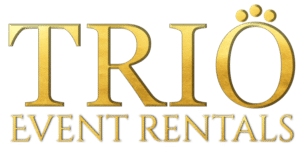 party rentals agoura hills
It's no surprise that event planning requires intricate and dedicated efforts. This combined with a number of key elements is what truly sets the tone for a memorable evening.
Trio Event Rentals  and welcomes you to professionalism beyond bounds. Our specialty includes the finest party rentals that can be delivered right upon your doorstep. It's all about making the right choices and choosing us will never leave you disappointed.
We specialize in giving a wide array of events that touch of glamour, finesse and cohesiveness, rare to be seen anywhere else. This includes chair rentals, table rentals, dinnerware rentals, outdoor equipment, buffet and serving rentals too. With your aspirations, we can help you recreate the vision for your event that you've always dreamed of.
We are the Agoura Hills Party Rentals at its Best!
Complement your grandeur dinner with sublime buffet and serving rentals
Trio's party rentals Agoura hills takes great pride as leaders who redefine traditional dinners at events. Be it your wedding ceremony, baby shower, rehearsal dinner or more –we offer the greatest variety in buffet and serving rentals. Take a glance at our multiple course dinner setups that can elevate your catering standards to a whole new level.
The right dinnerware rentals adds a touch of cohesive beauty to any grand celebration
It's the time to complement your grand celebration with quintessential dinnerware rentals. We're talking the finest porcelain serving plates, dishes, silverware and more. Let's not forget about those exceptional glasses to toast the night way in sheer aesthetic style. That's exactly the direction Trio's Agoura Hills party rentals plan on heading towards with your event.
Event Planning at it's best with splendid chair selection
Classic seating options never seem to get out of trend. But what sets Trio Event Rentals apart from all other party rental companies, is our continuing efforts to add innovation to your celebration with seating arrangements galore. Think finely polished table and chair rentals that are uber comfortable. How about a twist on modern day event planning with innovative marquee setups, complete with a lounge theme comprising of cozy sofa rentals? You tell us your event's desires and we'll work around bringing it to life.
Trio Event Rentals makes it a point to approach your celebration with heartwarming fine detailing
When it comes to party rentals, it's the little things that truly count. This is why our event specialists emphasize on party related fine detailing of the best kind. Choose a matching linen rental that cohesively subsides with your theme.
How about top quality outdoor equipment rentals that manage to tick all the boxes for a grand celebration? You name it and we'll get it delivered here at Trio Event Rentals.
Planning an event has never been easier than now
Hosting the perfect celebration can take a toll on many. But being the most affordable event planner in Agoura Hills, we make it a point to turn your party planning into a memorable occasion. Whatever the reason for your celebration may be, we want your guests feeling satisfied to the brim.
Feel free to reach out to our team of professionals at Trio Events Rentals regarding any queries. We'd love to add a special touch to your big day from start to finish.
Summary
Reviewer
Review Date
Reviewed Item
Author Rating
Product Name
Party Rentals Agoura Hills