Pacific Palisades Party Rentals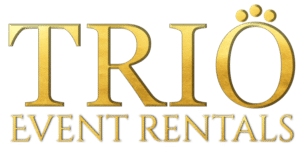 party rentals pacific palisades
For the Pacific Palisades Venues, Trio's Party rentals Pacific Palisades brings you a reliable answer to all your event planning needs. We offer you state of the art products and planning services that take your event above and beyond all others.
Our Pacific Palisade Event Rentals service is your companion when it comes to small and intimate affairs as well as large scale celebrations that involve hundreds to thousands of guests. Our team of experts and professionals can assist you from the basics of the organization to any sort of rental. This includes the best quality equipment, table and chair arrangements, dinnerware, décor, lounge furniture, staging, catering equipment, flooring, entertainment and more.
Why choose Pacific Palisades Party Rentals?
With immense experience in the event planning industry, backed up by a skilled team that works round the clock, it makes absolute sense why many select us as their liking for event rentals and planning.
We have seen it all in terms of both private events as well as public gatherings. And that in turn means we possess the knowledge and experience base that your event requires. These are the key ingredients needed for a successful and rewarding environment for you as well as your guests. We invite you to give our team at Pacific Palisades Party Rentals the opportunity to attend to your needs with advice and worthwhile suggestions that are based upon your vision.
A few pointers about our Pacific Palisades party rentals service
In addition to providing your event with state of the art event planning services, we excel in high quality rentals, alluring setups, innovative design as well as teardowns. Our services begin from guiding and planning to execution too.
Exquisite Dinner Essentials Rentals
We deliver high quality chair and table rentals that give guests redefined seating options. Our modern day lounge furniture rentals add an aura of innovation to traditional aspects. The use of exquisite dinnerware rentals highlight you're catering, making your sit down meal a memorable affair. And the best bit being, we deliver right at your doorstep.
No matter what the occasion or theme may be, our warehouse stocks a wide array of inventory worth a glance. This includes equipment for wedding ceremonies, baby showers, birthday parties, anniversary celebrations, fundraisers, corporate dinners, bar mitzvah and more.
Outdoor Equipment Rentals
At Pacific Palisades event Rentals, we term it as an absolute pleasure to breakthrough stereotypical celebrations and give our clients the customized arrangements they need for their celebration. This may be in the form of suggestions of ideas or the simple delivery of high quality products. We term special requests of our clients an absolute honor to fulfill. Thrilling themes, unique arrangements for décor or customized rentals that are a rare sight at other celebrations are some of our specialties.
Summary
Reviewer
Review Date
Reviewed Item
Author Rating
Product Name
Party Rentals Pacific Palisades